The most recent additions to our range of entertainments
We're constantly developing new ideas for games and adding new entertainments to our range and the following are our most recent additions...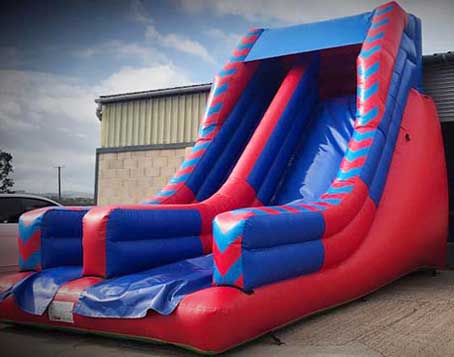 12ft Platform Mega Slide - Our Tallest Slide Yet - Available from the start of May 2018..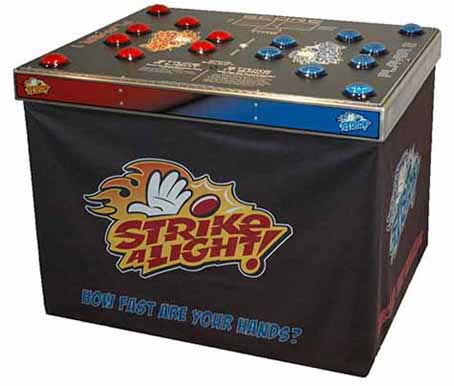 Strike a Light two player reaction speed game - this gives us a range of four different reaction speed and co-ordination games.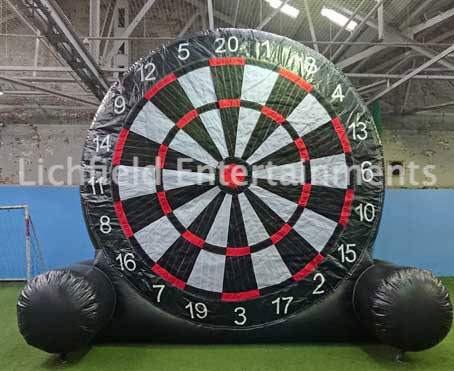 New 14ft tall Football Darts to go with our 27ft version.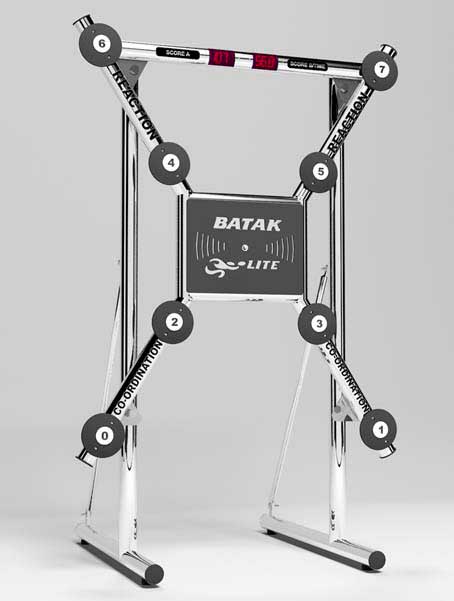 Batak Lite - a new addition to our range of reaction speed games.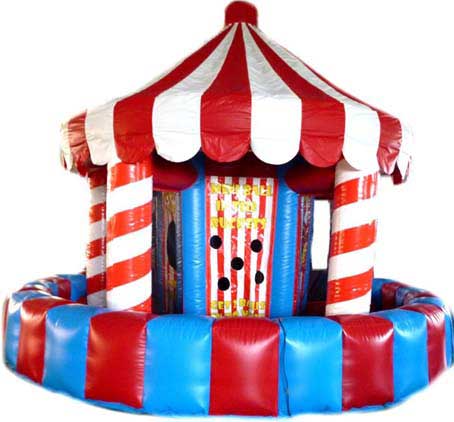 5 Games in 1 Carousel style Side Stall.
Inflatable Unicorn Ride - the ultimate entertainment for Unicorn birthday party.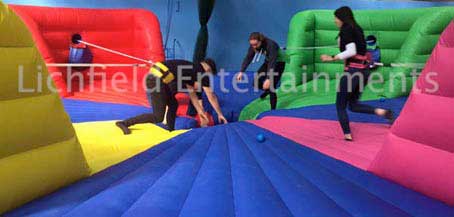 Dash n Grab - like a human version of Hungry Hippos.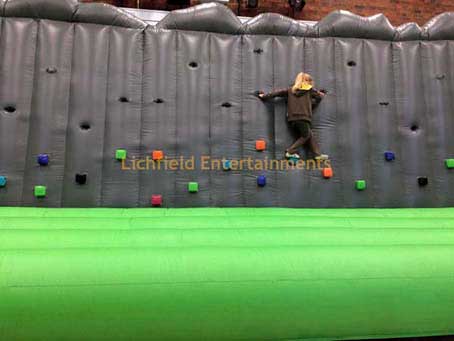 Inflatable Traversing Wall Hire.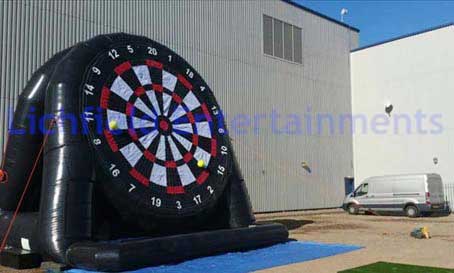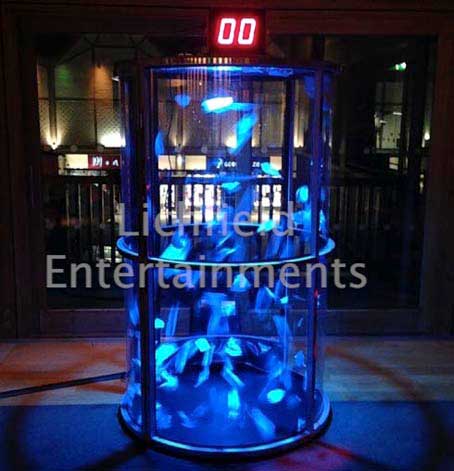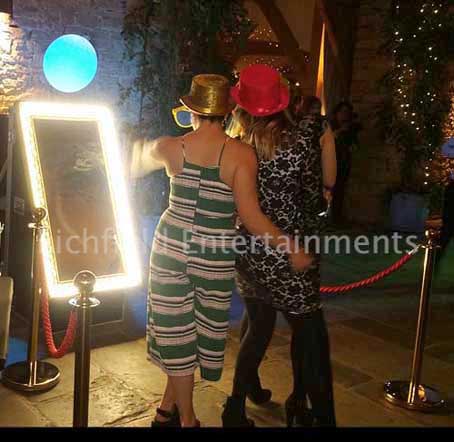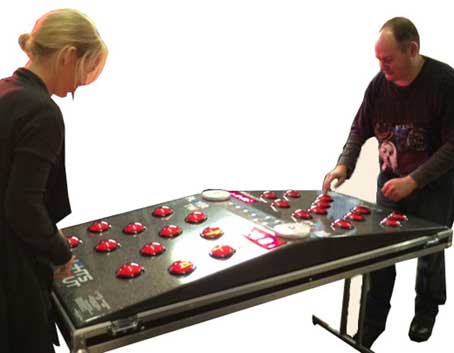 Lights Out - 2 Player Reaction Speed Game Hire.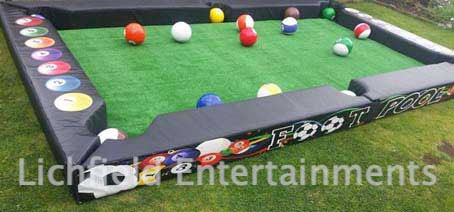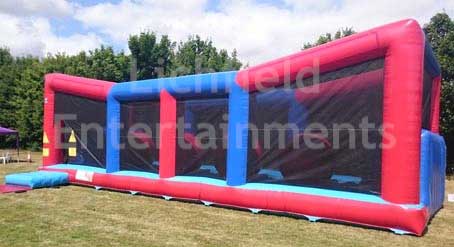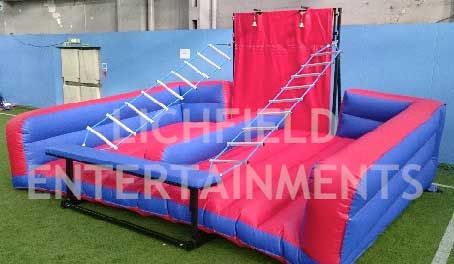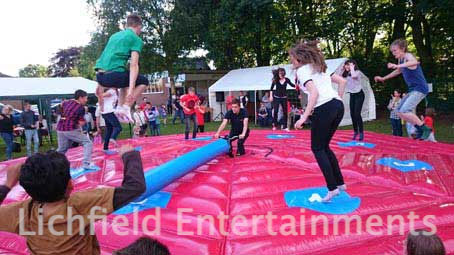 Last Man Standing - Wipeout style rotating arm game.