Baseball Strike Target Game
Our inflatable Baseball Strike target game is recent addition to our range of entertainments for hire.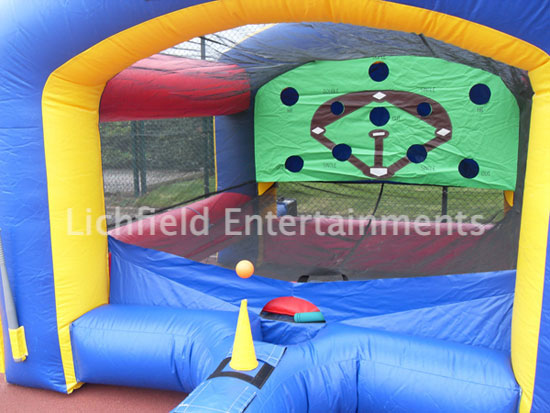 Baseball Strike is an inflatable target type game thats suitable for all ages from 6 upwards and is guaranteed to prove very addictive!
The ball hovers in a vertical airstream coming from the front of the inflatable and the object of the game is for the participant, using a safe foam baseball bat, to try and strike the ball from the airstream into one of the target holes and avoid the 'run out' holes. This all sounds straight forward but with the ball moving up and down in the airstream even hitting it is easier said than done!
If you have any queries, questions, or would like to book the Baseball Strike game please click here to enquire and we will do all we can to help.