Basketball Challenge Game Hire
We have three different versions of the Basketball Challenge game for hire: The very smart polished chrome framed game shown in the first two photos below thats available in either two player double hoops or four player quad hoops versions. There is also the inflatable two player game thats pictured further down the page. Basketball Challenge is the perfect entertainment for conference breakout time and corporate dinners as its equally popular with both men and ladies and dresscode has no effect on participating in the game.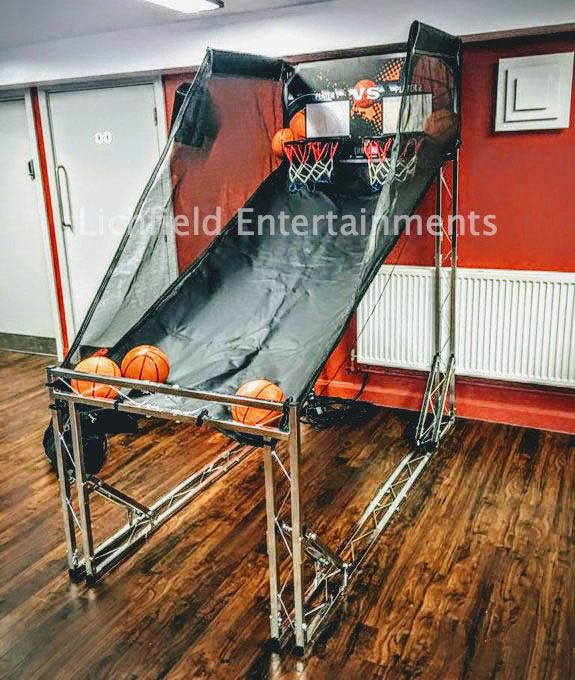 Pictured above is our polished chrome Double Hoops basketball game. This smart looking game is perfect for special occasions, corporate, or exhibition stand use. It can be extended with an additional two hoops to create the four player game pictured below.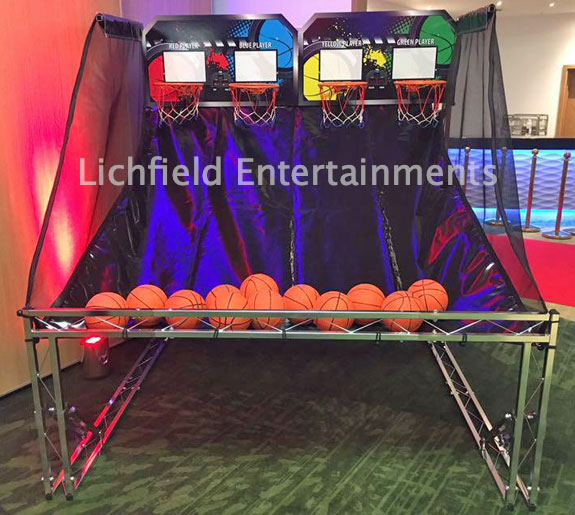 Basketball Challenge is a two player double or four player quad hoop basketball game complete with automatic scoring that registers how many points each player scores in a head-to-head challenge.
Great fun to both watch and play and always very, very competitive.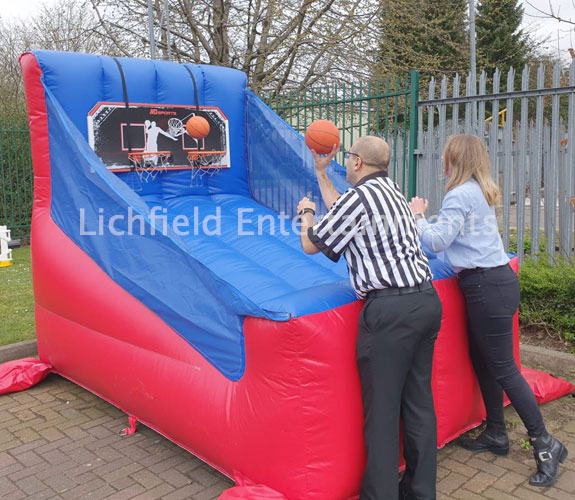 Basketball Challenge Hire Details
For the inflatable Basketball Challenge you'll need a level area 8ft wide, 12ft deep, and 8ft 6in high - this includes room for participants to stand in front of the game. For the chrome framed version the Double Hoops version needs 5x9ft and the Quad Hoops version needs 12x9ft. Both of the chrome framed versions need 7ft 6in height.
The games can be supplied with or without a member of staff depending on your event requirements.
Our basketball games are available for hire to events throughout the UK.

If you have any queries, questions, or would like to hire our Basketball Challenge please click here to enquire and we will do all we can to help.