Inflatable Skittle Alley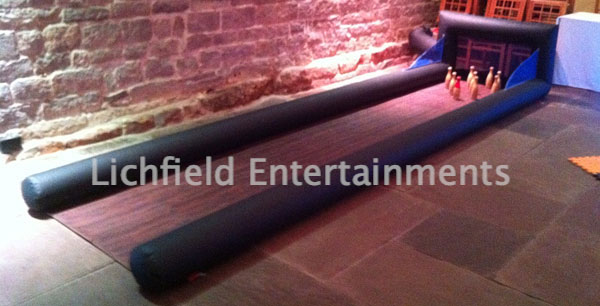 Our inflatable Skittle Alley is the same as normal skittles but has inflatable sides and a foam floor base which makes it a lot quieter in play.
It's suitable for all ages so is perfect for all events whether it be a corporate evening, family fun day, or a staff social event.
If you have any queries, questions, or would like to book the Skittle Alley please click here to enquire and we will do all we can to help.