Human Demolition Inflatable
Human Demolition game is a multi-player game where the four participants swing the large wrecking ball at each other trying to knock their opponents from their podiums. The last person standing is the winner! We have this game in two different sizes - the large Medieval themed version and the red and blue midi-size version.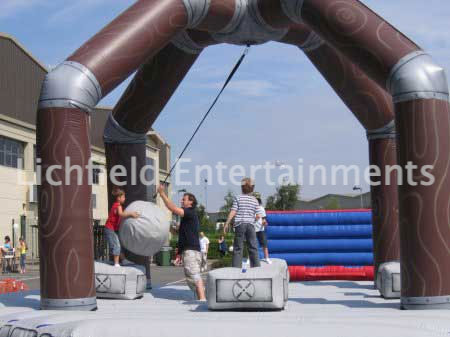 The Human Demolition Inflatable is great for fundays, team building, and parties.
A trained member of our staff is provided to supervise the use of the larger Human Demolition Inflatable which is suitable for use by ages 8 - adult. The midi-sized version is available unstaffed.
The larger version of the game needs an overall operating space of at least 32x32ft. The game can be used indoors but due to the size of this version you'll need a sports hall or similar as it needs a 23ft height clearance.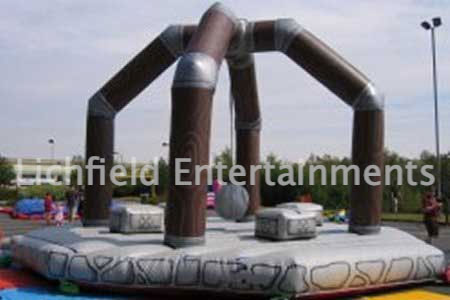 The midi-sized red and blue Wrecking Ball is pictured below. This version needs an operating area of 25x25ft and a height clearance of 17ft.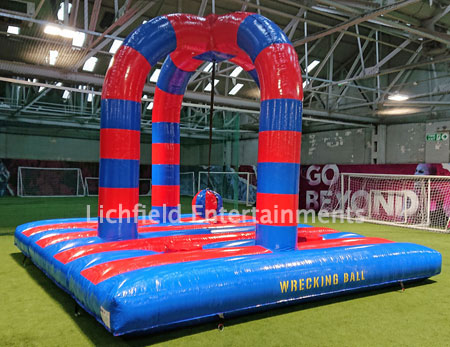 If you have any queries, questions or would like to book a Wrecking Ball Inflatable, please click here to enquire and we will do all we can to help.