Coin Pusher Exhibition Game Hire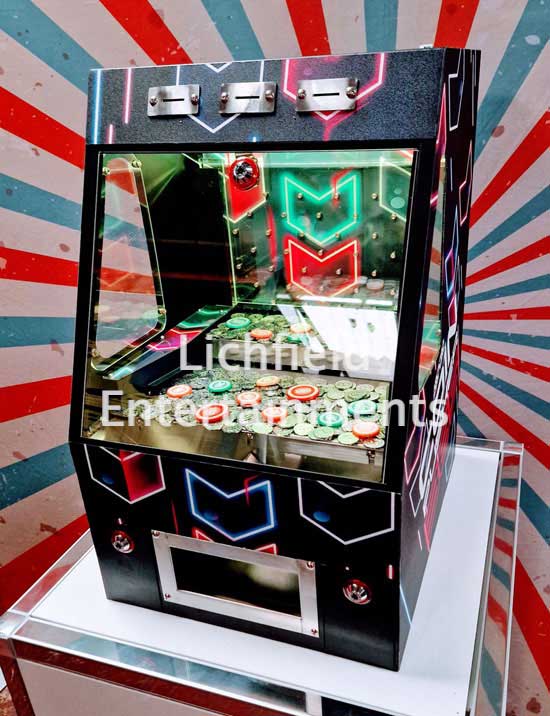 Our counter top Coin Pusher arcade type game is a new addition to our range of games for use to attract visitors on exhibition and conference stands and is a great arcade alternative to the many prize cranes you see everywhere now.
The game can be simply placed on your stand counter or we can provide a smart plinth for it to be placed on with the additional option of having the plinth panels branded to your requirements.
You can place small prizes such as keyrings, USB sticks, sweets, and similar in the game or you can use plastic star tokens, colour matched to your brand, that can be exchanged for larger prizes such as water bottles. You can vary the odds of winning by decided how many of the metal tokens you give each visitor to play with giving you the chance to talk business as they play the game.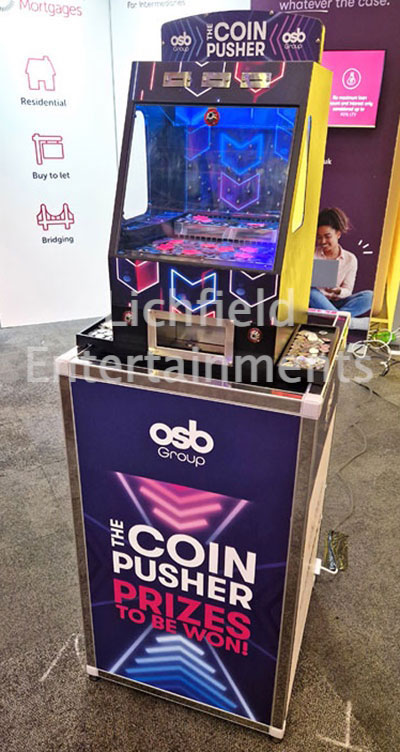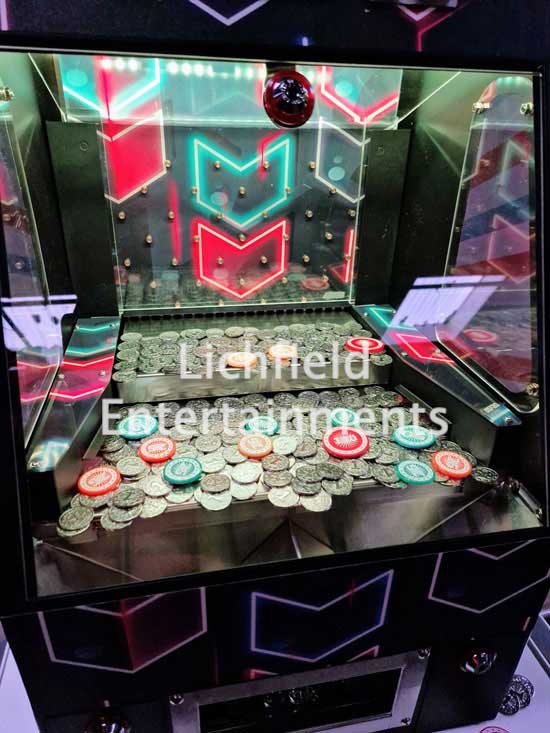 Our Coin Pusher game is available to hire for exhibition and conference stand use across the UK but we offer free delivery to local expo venues such as the NEC, Birmingham ICC, and East Midlands Conference Centre.
If you have any queries, questions, or would like to hire our Coin Pusher game for your exhibition stand please contact us and we will do all we can to help.