Team Building Games and Entertainment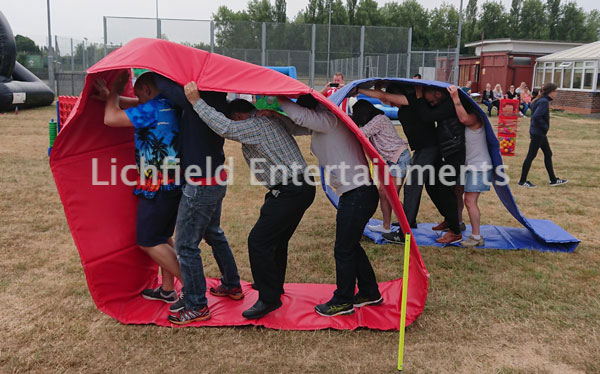 We'll be straight with you from the start, we are not psychologists, experts in strategies, or specialists in management and leadership development - our business is just fun and enjoyment!
We like to provide games and amusements for team building and staff fun days that are enjoyed and not just endured by the participants. We know that everybody is different and what appeals to some will not appeal to others. Some people are outgoing and some less so and we want all involved to enjoy the event rather than endure it. From experience we know which games and amusements will appeal to which people. We can supply a huge range games from the ridiculous to the subtle. A laid back game of Crazy Golf which all can play to the energy sapping Eliminator Challenge. A day away from the usual work duties should be fun for everyone and that is our aim.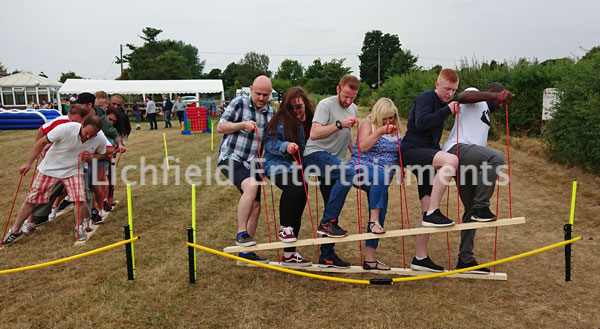 For those events where you want energetic teams competing against each other we have our very own Inflatable Olympics three game package featuring Beach Volleyball, Human Table Football, and Human Demolition.
The following games and activities are all popular items for team building and group events:
A
Airflow Race
Air Hockey Table
Airstream Table Football
Archery
Archery Tag
Assault Courses
B
Baseball Strike
Basketball Challenge
BatakLight Reaction Speed Game - our better alternative
Beach Volley Ball Court
Blow Football (Giant)
Boat Racing (interactive electronic)
Body Bits Game
Bungee Run
Bungee Eliminator
Buzz Wire - Giant
C
Cash Grabber
Centipede Skis
Archery Tag
Crazy Golf
Crossbow Shoot
E

G
Giant Games
Gladiator Duel
Golf Chipping
Grab a Grand

H
High Striker - Test your Strength game
Hovering Target Archery
Human Demolition
Human Table Football
I
Inflatable Assault Courses
Inflata-Frame Games
Inflatable Volleyball Court
L
Light Chaser Reaction Speed Game

P
Penalty Shootouts
Pillow Bash
Pub Games Hire
R
Racing Simulator
Radio Control Racing Track (Indoor)
Reaction Speed Game
Rodeo Bull

S
Shooting Range
Side Stall Games
Smoothie Maker Bike
Snowboard Simulator
Space Hopper Football
Speed Cage
Sumo Wrestling Suits
Surf Simulator

T
Table Football - Airstream
Table Football - Human
Table Football - Traditional Foosball
Table Tennis Table
Test your Strength High Striker

W
Wonky Wire - Giant
Wrecking Ball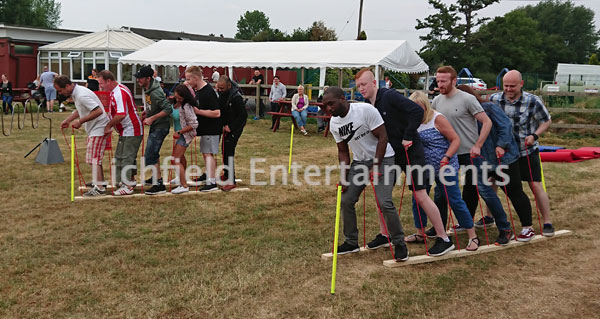 If you have any queries, questions or would like to make a booking, please contact us and we will do all we can to help.