Crack the Code Safe Cracker Exhibition Game Hire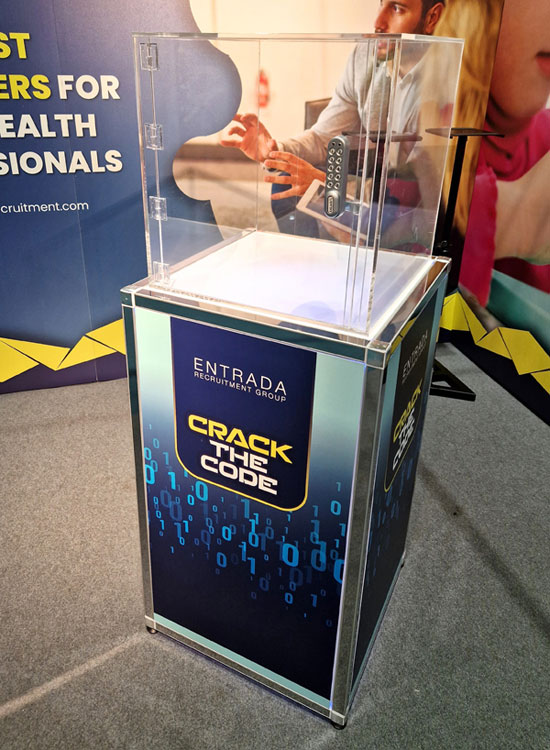 Crack the Code is a clear perspex safe that's kept locked via a combination keypad and is a great attraction to draw visitors on to your exhibition stand at trade shows and promotions.
Place an attractive prize in the clear safe and offer visitors to your stand an attempt to crack the code, open the safe, and win the contents in return for their business card or contact details.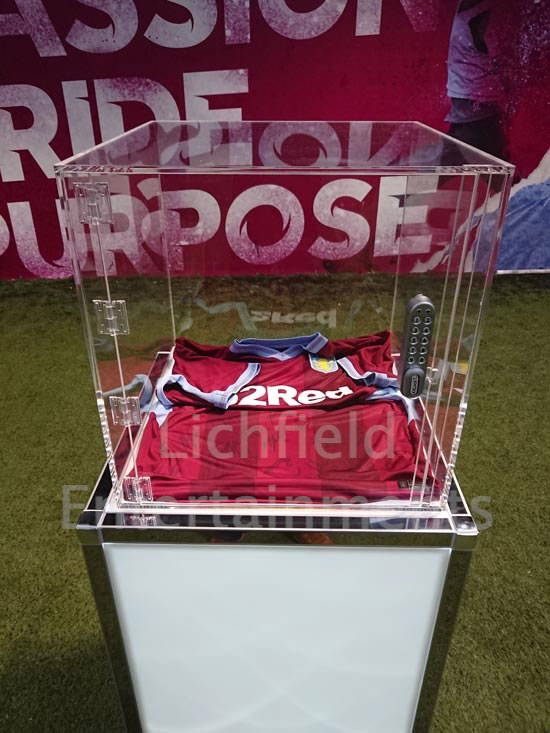 The Crack the Code game can be fully branded both on the game pedestal and if required the rear wall of the actual safe.
The perspex safe measures 50x50x50cm sitting on a 60x60cm illuminated pedestal so while large enough to accommodate most prizes it won't take up too much space on your stand.
Being based in the heart of the Midlands means that we have brilliant exhibition venues such as the Birmingham NEC, Ricoh Arena, and Telford Exhibition Centre right on our doorstep which means delivery costs are kept to an absolute minimum.
If you have any queries, questions, or would like to hire the Crack the Code Safe game for your exhibition stand please contact us and we will do all we can to help.