All Ages Bouncy Slide Hire
Our Mega Slide is suitable for ages 5 to adult so even the grown ups can join in with the fun with this slide. It has a slide platform height of 12ft and sliding sacks are provided for both speed and safety.
The slide is supplied staffed with a friendly operator as standard to ensure its smooth and safe operation.
This slide will require an overall operating space of 38x25ft with access to mains electric within 40 metres although we can supply a generator or petrol engined blower at additional cost if theres no mains electric available within this distance. Due to the size and weight of this slide we need full vehicle access to within 20metres of where the slide is to be installed.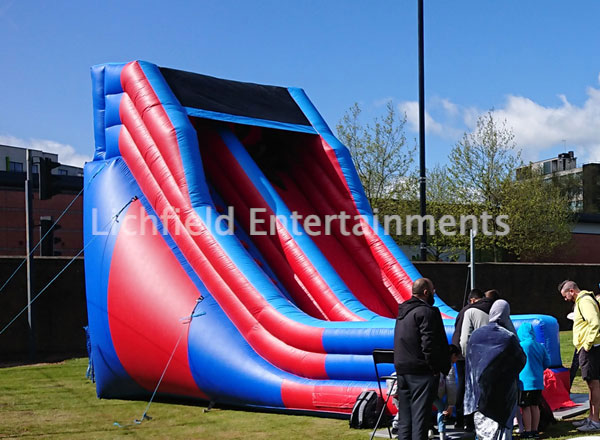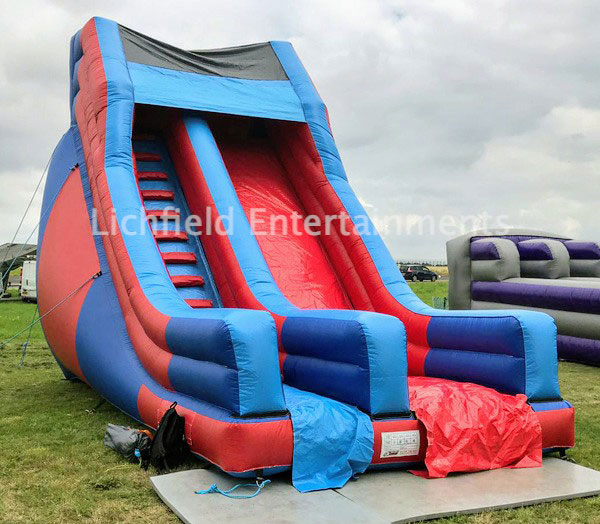 If you have any queries, questions, or would like to hire the all ages bouncy slide or any of our other inflatables please contact us and we will do all we can to help.