Conference Entertainment Ideas - A Huge Range of Games For Hire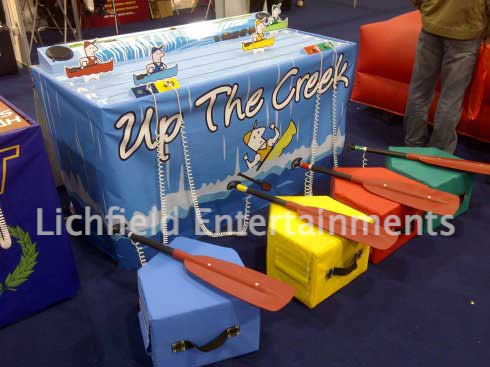 Whether you are looking for some ice-breaking pre-dinner games, daytime breakout time, post presentation fun, or a centre piece for a competition, choosing entertainment for conferences and conference dinners can be tricky as you'll invariably have guests of all ages and while some may be extrovert and outgoing some will be less so. Your event maybe formal so guests may be dressed for more sedate games, or if people are dressed more casually they may up for more active entertainments. Whatever the event type with a range of over 100 items we have an activity that will be suitable.
For prize competitions the items like the Grab a Grand and Reaction Speed games are always popular. To get people mixing before a dinner then maybe look at table games such as Table Football, Air Hockey, and Table Tennis and add in some Giant Games, Mini Golf, or Footpool. For more energetic games there are rodeo rides - choose from rodeo bull, sheep, football, or rugby ball - board simulators, various bungee run type games, and the brilliant Up the Creek four player electronic boat racing game.
Based in the heart of the UK we supply our games and entertainments to conferences and corporate events throughout both the East Midlands and West Midlands and are happy to travel further afield upon request.
A more comprehensive list of recommended games is below. For a pricelist please email enquiries@lichfieldentertainments.com with details of the date and venue and we'll send you a full pricelist to take a look at.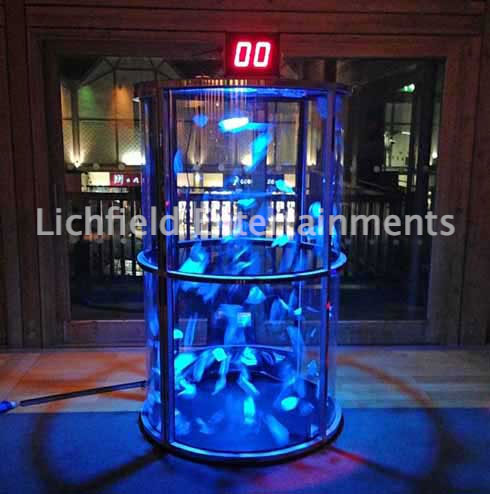 Our activity ideas for your conference or conference dinner
Airflow Race
Air Hockey Table
Airstream Table Football
Ball-Nado
Basketball Challenge
Batak Reaction Speed Game
Blow Football (Giant)
Boat Racing (interactive electronic)
Body Bits Operation Game
Bucking Bronco
Bucking Sheep Ride
Buzz Wires - Giant
Candy Floss Machines
Cash Grabber
Christmas Rodeo Reindeer Ride
Coconut Shy - Inflatable type
Coconut Shy - Traditional
Cork Gun Range
Crazy Golf
Foosball Table
Football Table - Airstream
Footpool
Games Consoles
Giant Games
Golf - Mini/Crazy
Grab a Grand
Light Chaser Reaction Speed Game
Photo Booth Hire
Pick n Mix Sweet Stall
Popcorn Machines
Pub Games Hire
Race Simulators
Radio Control Racing Track (Indoor)
Rodeo Bull
Rodeo Sheep
Side Stall Games
Skittle Alley
Smoothie Maker Bike
Snowboard and Surfboard Simulators
Table Football - Airstream
Table Football - Traditional Foosball
Table Tennis Table
Wild West Theme Games
Wonky Wire - Giant


To discuss the entertainments we can supply for your conference or corporate evening please get in touch via enquiries@lichfieldentertainments.com or call on 01283 792974.