Inflatable Pillow Bash Pole Joust Game
Pillow Bash is another of our great jousting type games where the two players sit on the horizontal pole and try and knock their opponent off using the bash pillow onto the soft inflatable below.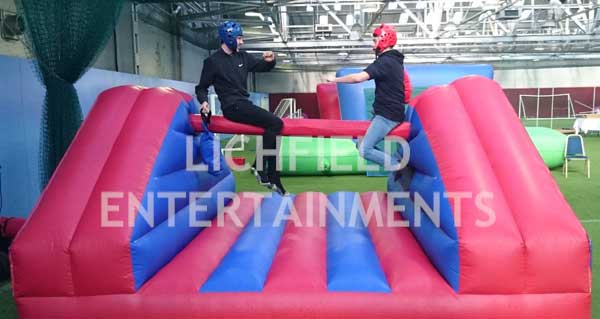 Great fun for ages 8 - adult. Ideal for fetes, parties, fundays, etc. This item requires an overall operating area of 20x18ft with a height clearance of 11ft if indoors.
If you have any queries, questions or would like to make a booking, please contact us and we will do all we can to help.